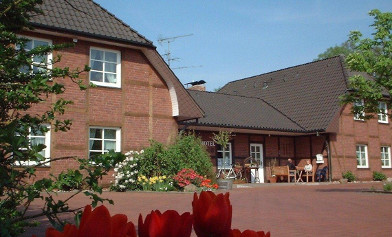 Landhaus Radler

-Ihr Hotel garni mit Herz-

Kastanienweg 17, 27404 Zeven

Tel: 04281-9882-0

E-Mail: info@landhaus-radler.de
Corona-Info
With us you can be sure:
We implement all current hygiene measures conscientiously and professionally.
In our small hotel you will meet few other guests, as we have no restoration.
Welcome to the Landhaus Radler.
For 26 years we are with heart and soul for you.
Feel at home in our rural small town idyll.
We look forward to you!